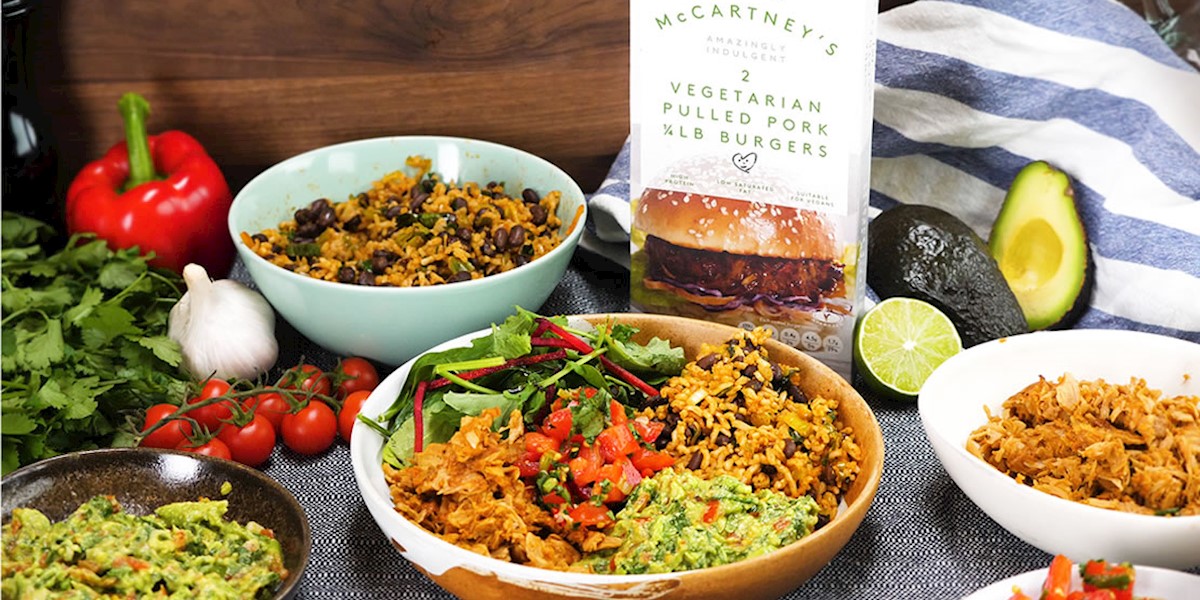 We've been proudly working with our inspiring partner, Cook School, for over a year, and we thought it was high time to share some of the great work we've been doing together teaching children the importance of meat-free cooking.
Cook School is a nationwide social enterprise, inspired by children for children, teaching young people to cook easy, healthy meals with skills and cooking tips they can take home to share with family and friends.
Created by Amanda Grant, leading food educator and award-winning children's cookbook author, Cook School is all about getting children excited about food and eating well through lessons that are creative, inspiring, and above all, fun!
Through our partnership with Cook School, we help support 14 schools have one cooking day a term where pupils get a lesson in creating basic healthy meals using Linda McCartney Foods products. We hope to inspire children to choose healthy, nourishing, meat-free options and realise the importance of keeping a balanced diet, while also providing children with a rounded food education that will stay with them for life.
What's more, we have some exciting news coming up with Cook School as we go on our biggest mission with them yet! We'll be spreading the joy of meat-free cooking this National Vegetarian Week, from 13th - 19th May 2019 so watch this space!
Keep up to date and get the latest on our next big plans by following @LindaMcCartneyFoods & @CookSchoolClub