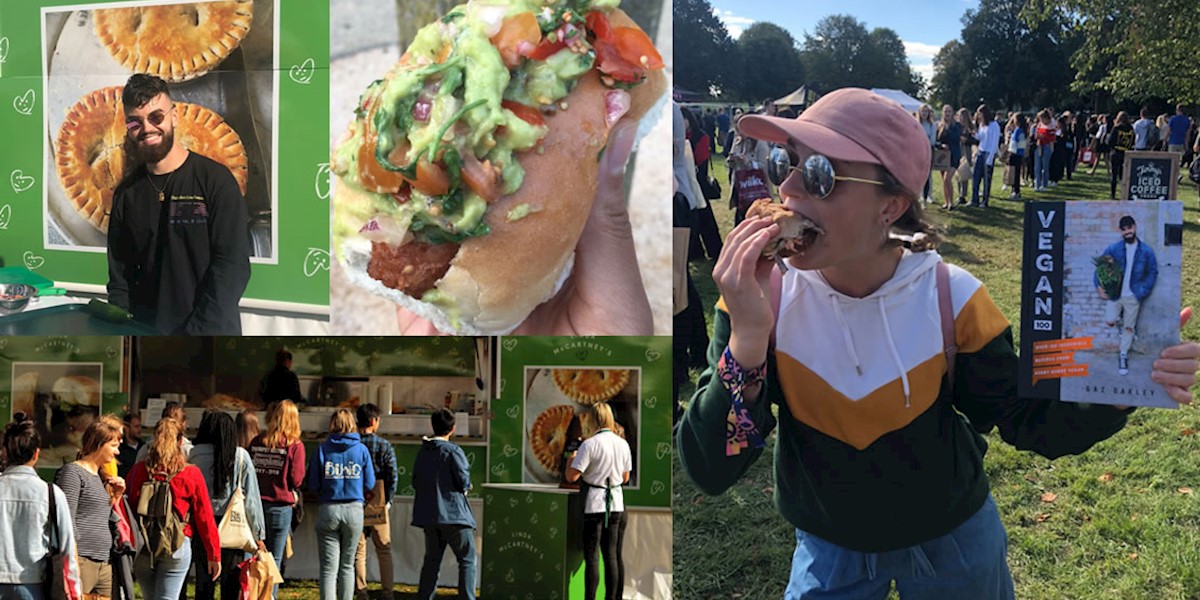 As the chilly weather kicks in, we're taking a look back at the incredible summer we've just had. It was jam-packed full of vegan fun, and we wanted to share what we've been up to.
We all know how delicious vegan and veggie food is, however when it comes to truly indulgent dishes, veggie and vegan options can sometimes feel a little overlooked by cinemas or fast food restaurants. We set out on a mission to change this and teamed up with the man of the moment Gaz Oakley, aka Avant-Garde Vegan; the superstar chef, YouTube sensation, and author of Vegan 100, who also happens to know a thing or two about 'dirty' vegan food.
Inspired by some of our best-loved products, Gaz created three moreish feasts, which not only taste amazing but can be whipped up at home too:
'El Vegan' Hot Dog
'Slammin' Sriracha' Burger
'The Morning Avo' Breakfast Bap
Gaz's first recipe creation celebrated National Hot Dog Day with a Mexican-inspired twist on the classic, called, 'El Vegan'. Made using  Linda McCartney's Vegetarian Chorizo & Red Pepper Sausages, oozing with creamy guacamole, spicy tomato salsa and topped with nachos, pickled jalapeño peppers and crispy onion.
The El Vegan tasted so great we served them up to the hungry public for free at Nomad Outdoor Cinema, the roaming pop-up that puts all their profits into charity. Hot Dogs and a movie; is there any better combination? There were queues around the stall, and fans showed off their own recipe creations on social media, with images that made our mouths water.
Next up came Gaz's 'Slammin' Sriracha Burger, inspired by National Burger Day. Far from your average veggie burger, Gaz's Slammin' Sriracha is fully loaded with lip-smacking goodness, using Linda McCartney's Vegetarian Pulled Pork 1/4lb Burgers, oozing with spicy sriracha sauce, and topped with crunchy rainbow slaw, cucumber ribbons, coriander and sesame seeds. Irresistible indulgence and 100% vegan. The 'Slammin' Sriracha' Burger was an instant hit with students when we served them up for free on our Freshers Tour of Liverpool and Bristol universities. Gaz drew in hoards of students with demos on how to recreate the 'Slammin' Sriracha Burger' at home, which went down deliciously. We even teamed up with Vgneration, the not-for-profit community that offers inspiration for young vegetarians and vegans, to give away an entire month's supply of Linda McCartney's vegetarian goodies.
Last, but definitely not least, is our mouthwatering vegan breakfast, 'The Morning Avo'. The ultimate healthy hangover cure uses Linda McCartney's Vegetarian Sausages teamed with creamy smashed avocado, chilli and lime, heaped with roasted tomatoes, spinach and scrambled tofu.
What a summer! But don't take our word for it, check out Gaz's vlog. And don't worry if you missed the events, you can still get a bite of the action with Gaz's recipes, available in Our Kitchen.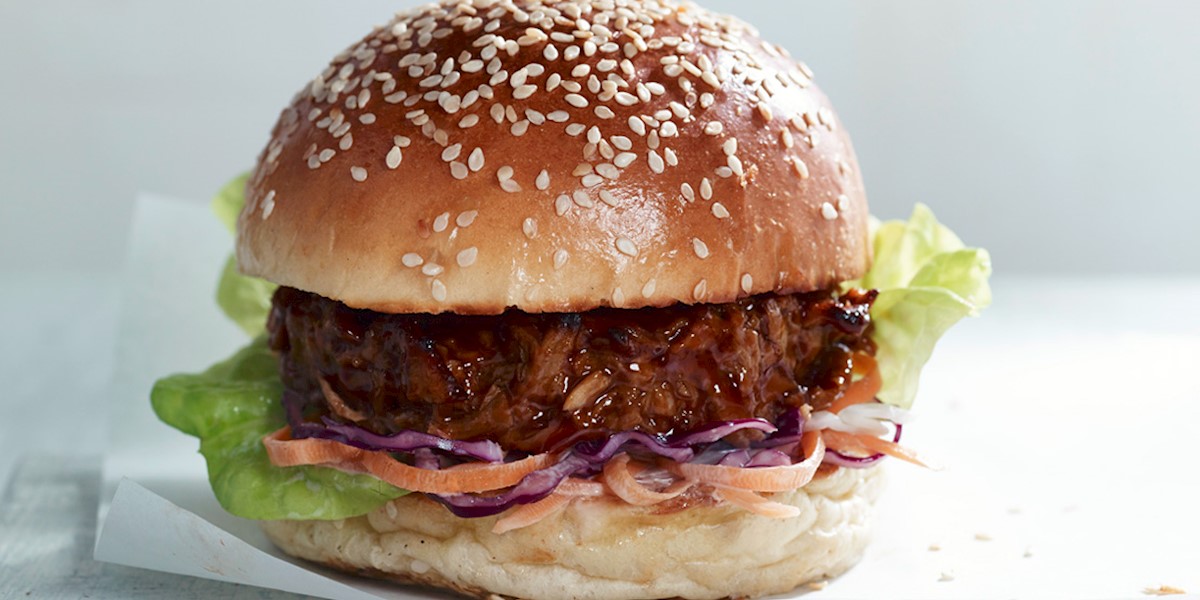 As barbecue season rolls around, we're excited to announce that our Linda McCartney's Pulled Pork Burgers are now vegan friendly! Due to popular demand, our expert chefs have been hard at work to develop this latest recipe for the whole family to enjoy.  
Place inside your favourite burger buns, load high with crisp lettuce and juicy tomatoes and you've got yourself a perfect weekend treat or barbecue staple. 
What's more, if you're trying our burger range for the first time, we're going to let you in to a little cooking secret courtesy of Mary McCartney! Before cooking your burgers in the oven or on the barbecue, wrap them individually in a little kitchen foil*. This will help to lock in all the delicious juices for an even tastier experience – enjoy!
Check out our full vegan range here.
*Please do be careful unwrapping your burgers, the foil will get hot when cooking.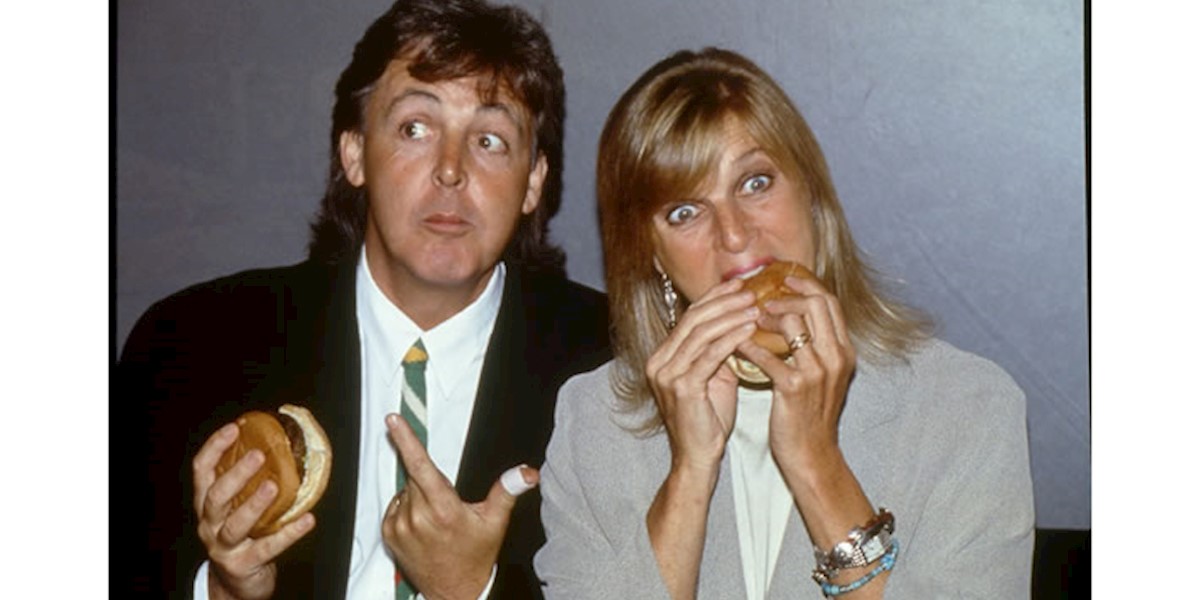 It was on a Tuesday morning on the 30th April, 1991, that Linda McCartney, arm in arm with her husband, Paul, launched her meat free brand at The Savoy Hotel, London.
On this day, 25 years ago, Linda held the press captive as she revealed her pioneering vision for meat free eating and began the journey to changing attitudes towards vegetarianism. Today, over 60% of Brits either follow a meat free diet or are looking to reduce their meat consumption, partly thanks to Linda's hard work.
The McCartney Family are hugely proud of this landmark 25th anniversary. Paul, Mary and Stella say, "Linda was the inspiration for us becoming vegetarians. It is so exciting to be celebrating 25 years of her foodie legacy and see Linda's wonderful pioneering vision of meat free eating and products go from strength to strength."
Linda believed in great tasting, honest and wholesome food that could be celebrated in a shared experience with family and friends. Her caring and intelligent attitude embodies the heart of the Linda McCartney food brand, with each dish being inspired by Linda's home cooking.
Click here to check out the burgers Linda and Paul are enjoying here!
Click here to see more about Our Journey into vegetarian eating.