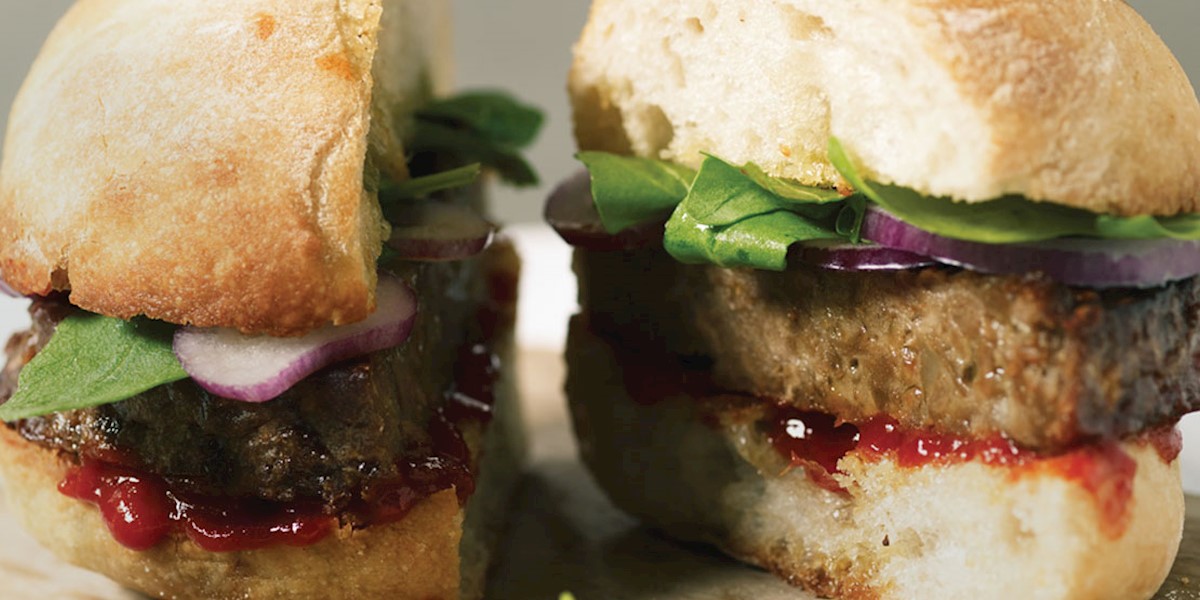 A couple of years ago, in 2014 we did a bit of research with shoppers about what they felt were the biggest challenges they faced when cutting out meat from their diet. 
The results showed that out of everybody surveyed, 23% found that getting enough protein into their diet is a major headache. We didn't like the sound of that, and wanted to help. At Linda McCartney's we work hard to make sure that our range of products are a reliable part of a balanced and nutritious diet. In fact, did you know that of all the meat substitutes available Linda McCartney's products include some of the highest levels of protein?
So the good news is you can fully embrace a vegetarian diet without compromising on those all-important nutrients and, most importantly, enjoying delicious dishes while you're at it! We've included a bit of a run down below of some of our best, high protein choices. 
*Source: Hain Daniels Research Autumn 2014
| | | |
| --- | --- | --- |
| Frozen Products | High Protein | Source of Protein |
| Linda McCartney's Chorizo & Red Pepper Sausages | Y |   |
| Linda McCartney's Pulled Chicken | Y |   |
| Linda McCartney's Shredded Hoisin Duck | Y |   |
| Linda McCartney's Beef Burrito Mix | Y |   |
| Linda McCartney's Sausages | Y |   |
| Linda McCartney's Red Onion & Rosemary Sausages | Y |   |
| Linda McCartney's Burgers | Y |   |
| Linda McCartney's 1/4lb Burger | Y |   |
| Linda McCartney's Mozzarella 1/4lb Burgers | Y |   |
| Linda McCartney's Mushroom & Spinach Burger | Y |   |
| Linda McCartney's Pulled Pork 1/4lb Burgers | Y |   |
| Linda McCartney's Red Onion & Rosemary Sausage Plaits |   | Y |
| Linda McCartney's Sausage Rolls |   | Y |
| Linda McCartney's Aromatic Thai Sweet Potato Vegcakes |   | Y |
| Linda McCartney's Vegemince | Y |   |
| Linda McCartney's Chicken Paella |   | Y |
| Chilled Products |   |   |
| Linda McCartney's Sausages | Y |   |
| Linda McCartney's Meatballs | Y |   |
| Linda McCartney's Indian-Spiced Lentil & Chickpea Vegcake |   | Y |
| Linda McCartney's Lentil & Vegetable Cottage Pie |   | Y |