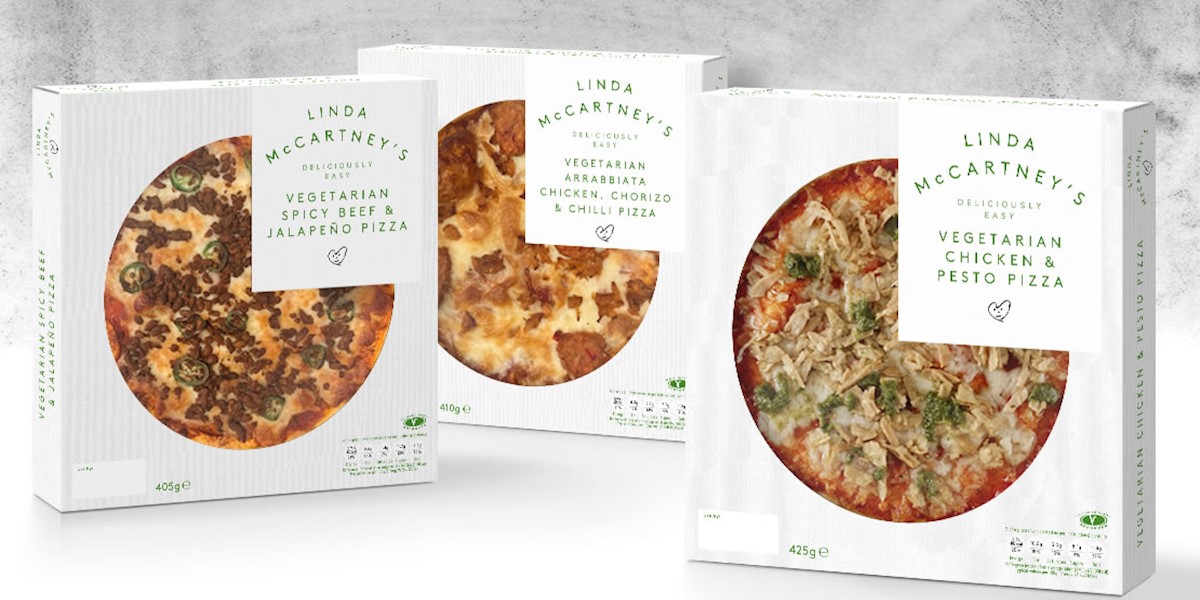 Nights in are now tastier than ever
We're excited to announce the launch of our brand new vegetarian pizzas, arriving in stores this month.
It's no secret that everybody loves pizza, it's one of our nation's favourite foods. Whether you're veggie, or just want to eat less meat, our new pizza range means you can satisfy those pizza cravings with three delicious varieties.
We've created our flavours as tasty alternatives to some of the most popular meat toppings out there, and we think they're rather moreish (if we may say so ourselves). Each one is made up of a hand-stretched, stone baked, sourdough base, topped with rich tomato and basil sauce, mozzarella cheese and lashings of enticing toppings. Try:
Linda McCartney's Vegetarian Chicken & Pesto Pizza
Linda McCartney's Vegetarian Arrabbiata Chicken, Chorizo & Chilli Pizza
Linda McCartney's Vegetarian Spicy Beef & Jalapeño Pizza
Nights in have never been so tasty.
Available in Sainsbury's from 10th October with - give them a try!
Check out Instagram for more delicious inspiration: @lindamccartneyfoods or visit lindamccartneyfoods.co.uk.