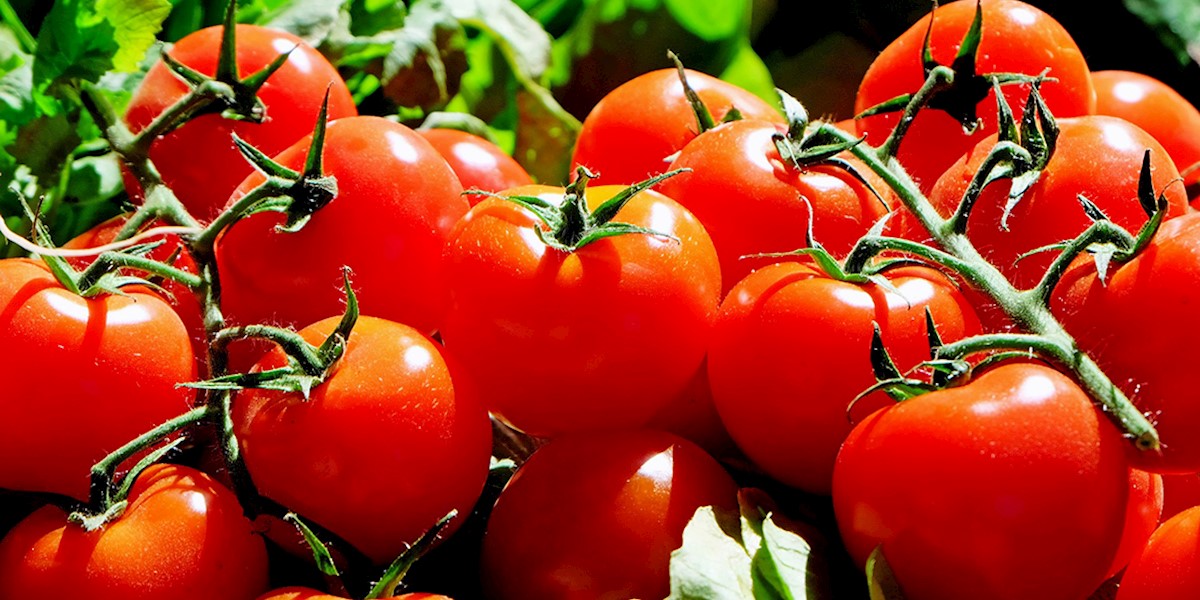 British Tomato Week is the perfect excuse to celebrate one of our favourite ingredients. Tangy and sweet, they are packed with healthy nutrition and add flavour to all kinds of dishes. These are some of our favourite ways to use this fab fruit (yes, it's a fruit!).
Fresh
Look for ripe tomatoes with a lovely sweet fragrance. Sprinkle cut tomatoes with salt and leave for 30 minutes before serving – this draws out water and concentrates flavour, making a huge difference to your final dish.
If there's a better way to eat fresh, ripe tomatoes than with buffalo mozzarella, fresh basil and flakes of sea salt, we're yet to find it.
Tinned
One of the few ingredients that actually improves after being tinned, these tomatoes make rich, savoury sauces and are great when you can't get some lovely fresh tomatoes.
Make one of the most delicious pasta sauces ever – simmer two tins of tomatoes with a whole red onion (peel and halve before adding) and a big knob of butter or coconut oil for about 45 minutes. Season to taste and toss through hearty whole grain pasta or drizzle over roasted veg.
Blend one tin of tomatoes with a clove of garlic, handful of basil and a little salt to make a super easy, extremely delicious pizza sauce – no need to cook before topping!
Dried
Dried tomatoes are a store cupboard essential. The best ones come vacuum-packed (not stored in oil) and they are should be soaked for 30 minutes before using to soften and rehydrate.
Soak a few dried tomatoes with lots of water and blend to make a quick, flavourful vegetable stock.
Purée soaked tomatoes with a little garlic, lemon and oil to make a healthy tomato pesto.
Chop soaked tomatoes into small pieces and stir through salads, pasta, risotto and polenta.