Winter ingredients
December 8, 2017 09:00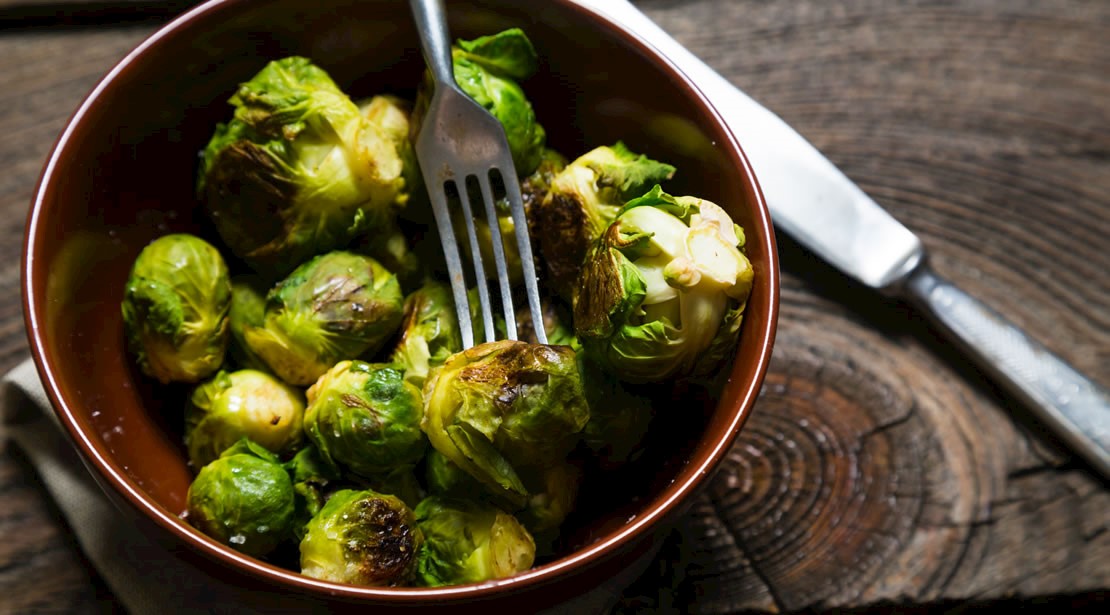 There is some delectable seasonal veg out there this winter. In fact, some plants (like sprouts, parsnips, kale and cabbage) taste even better after they've had a little frost. Try some of our favourite ways to enjoy these healthy ingredients.
Sprouts
Sprouts don't need to be boiled! Instead, clean and trim your sprouts, then cut in half lengthways. Heat a large, heavy frying pan or griddle until very hot, add your sprouts in a single layer and sear until lightly charred. Toss with some tasty seasonings while hot – options include a squeeze of lemon juice, a sprinkle of nuts, a drizzle of honey, a knob of butter, some diced halloumi or anything else you fancy.
You can also turn them into a super healthy salad. Slice very finely and toss with lemon juice and olive oil to soften. Layer on more veggies, herbs, nuts and other bits and pieces – blue cheese is a particularly tasty addition.
Parsnips
Parsnips are lovely when honey-roasted, the caramelisation brings out their natural sweetness. Serve alongside a warming winter roast or pair with chestnuts and rosemary for a seasonal salad.
Another option is a lovely crispy hash brown. Mix equal amounts of grated parsnip and potato, squeeze out any excess water and toss with a little corn flour. Fry small patties in a hot pan (cover the pan for a few minutes to help cook the veg through) until well browned and crispy. Top with a fried egg, veggie sausages, some scrambled tofu or a roasted Portobello mushroom for a very satisfying brekkie.
Apples
Some apple varieties, such as Cox and Gala, are also in season at this time of year. Warm up your morning with some apple and cinnamon porridge. Soak your oats overnight in milk or a vegan alternative (1:1 proportions) with a little cinnamon powder – in the morning the oats will be ready and will only need heating gently. Top with fresh diced apple or stew some with a splash of water until soft.
Apples work very well in savoury tarts as well, especially when paired with cheese. Arrange slices over a puff pastry base and top with Brie, red onion and herbs.
Chestnuts
Chestnuts pair well with lots of other winter veg – add them to any of the recipes above or sprinkle over your seasonal soup for a healthy crunch
Or if you're feeling decadent, make chestnut dessert sundaes! Layer brownie pieces, vanilla ice cream and whipped cream or vegan alternative, chestnut purée and roasted chestnuts for a sweet, nutty, creamy, chocolatey winter dessert.