Vegan Burger Toppings
March 8, 2018 19:39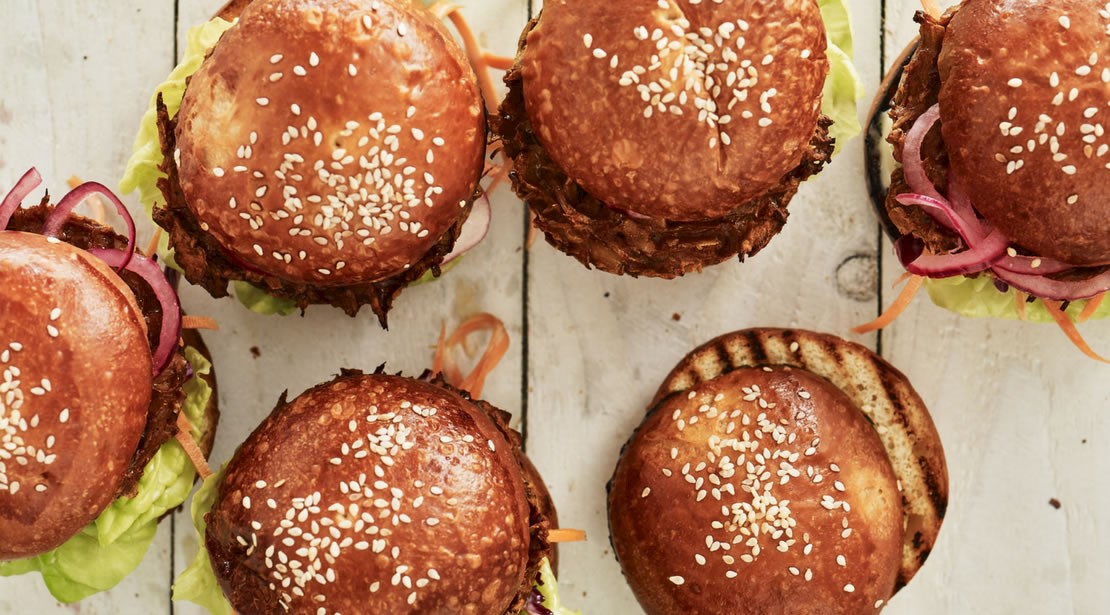 Our range of delicious burgers are perfect if you're looking for a quick and tasty evening meal. Smother with one of our favourite vegan toppings and turn your burger into a feast! Think vegan pesto for a Mediterranean twist or guacamole and pickled jalapeños for a burst of Mexican flavour.
Guacamole:
Fresh guacamole is quick to make and packed with vitamins, minerals and healthy fats. Halve and stone a couple of ripe avocados, scoop out the flesh and mash lightly with a fork. Add chopped onions, tomato and coriander then stir gently to combine ingredients. Season with jalapenos and salt to taste.
Relish:
To make a quick vegan relish, finely dice a couple of peppers and onions and stir in a few tablespoons of (white?) wine vinegar, a good sprinkle of brown sugar, crushed garlic and salt and pepper to taste. Serve as a fresh, zingy salsa or simmer everything for 15 minutes to make a classic relish sauce.
Vegan pesto:
Most pesto isn't vegan, but it's easy to make your own. Add fresh herbs to a blender and add a good handful of nuts, a little crushed garlic, a squeeze of lemon or lime and salt to taste. Don't forget you can vary the herbs and still use the same recipe. Coriander makes an incredibly flavourful pesto which tastes great without cheese.