#UNMEATYOURMATES!
June 1, 2016 09:25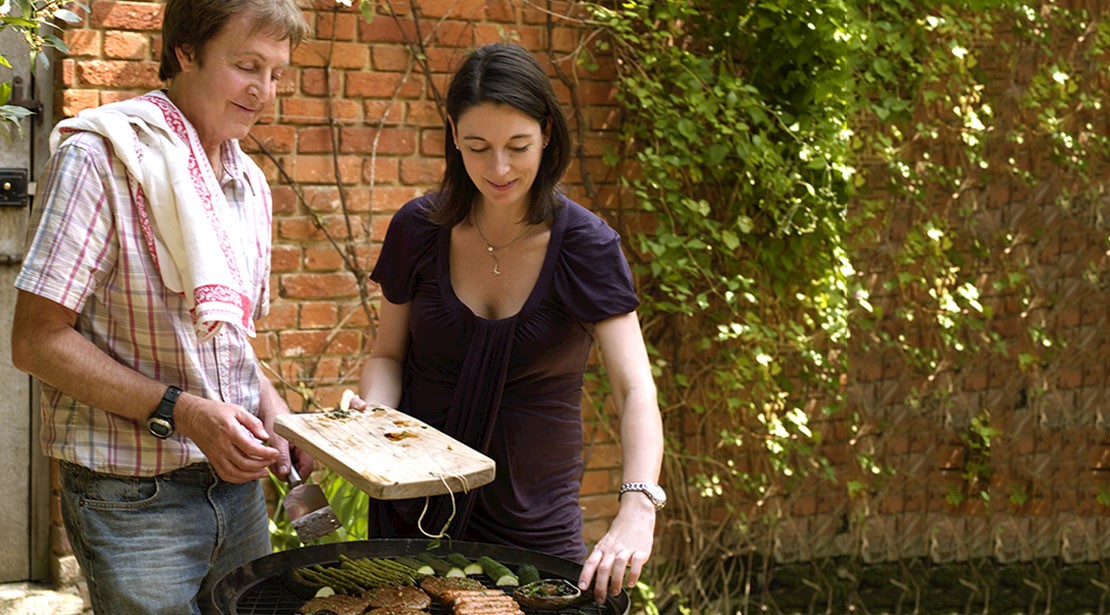 It's summer, it's national barbecue week and we've got a great story to share with you. Did you know that our burgers were amongst the first collection of products we launched 25 years ago?
When Linda and Paul were first married and had recently made the decision to become meat free, Paul was feeling a bit put out. What was he going to enjoy on the barbecue now meat was no longer an option!? There wasn't much choice back then, so Linda came to the rescue. She worked hard to create a delicious vegetarian burger recipe for patties that kept their shape on the grill and didn't fall through onto the coals.
One weekend, Linda and Paul were hosting a family party at their house. Everyone was outside having a good time while Paul was manning the barbeque full of sizzling meat free burgers and sausages.
Paul was turning over the burgers and bangers when family friend Steve Martin, the American comedian, wandered over. Steve looked over the delicious food cooking up and complimented Paul, telling him that it looked great but sadly because he was vegetarian he wouldn't be trying any of it! Paul was thrilled to tell him the whole feast was meat free, much to Steve's amazement – even asking, as related by Linda, where he could get hold of them!
There's a whole load of tasty meat free burgers in our range, but make sure you look out for the latest new offering, a Vegetarian Pulled Pork ¼ lb Burger.
Fancy taking a leaf out of Paul's book? We want you to have a go at introducing your mates to our delicious burgers. Check out our Facebook page for a great competition we've got running at the moment, that involves a bit of fun and a lot of tasty burgers!