The perfect vegetarian picnic
May 10, 2017 18:43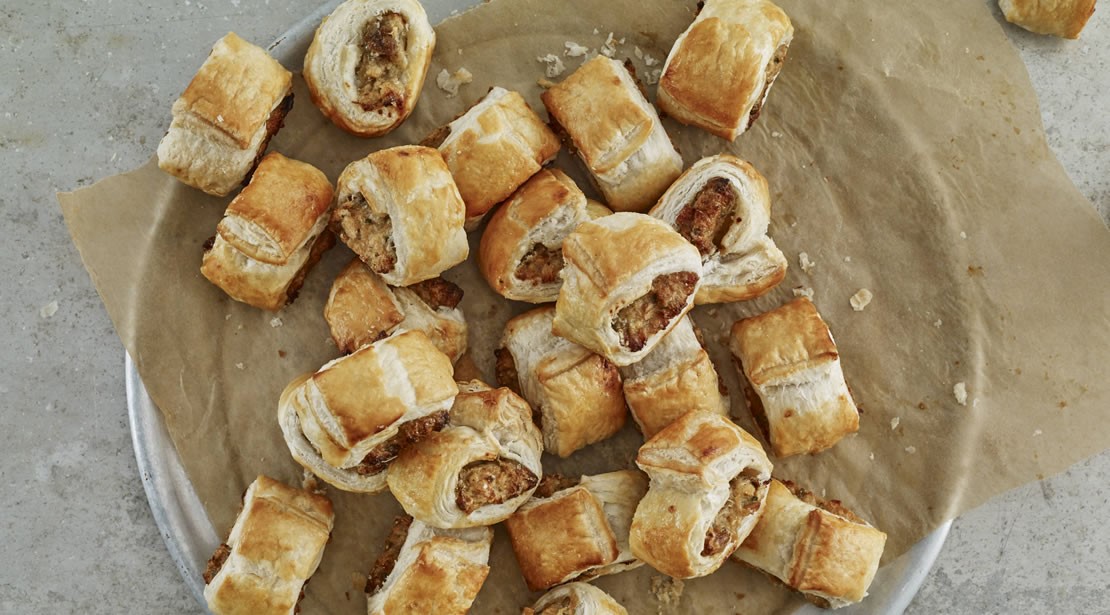 There will be blankets. There will be nibbles. There will probably be rain… Picnic season begins!
Pastries and pies are great options for a picnic – they can easily be prepared ahead and still taste great once chilled. Our new vegan-friendly Mini Pork & Apple Sausage Rolls are a fab choice – bake in advance and cool completely before packing for a light, flaky snack that the whole family will enjoy.
Summer means salads, but when packing for a picnic aim for something hearty or grain-based. Delicate greens do not survive transport very well, so think pasta, rice or legume creations and you won't go wrong. Roasted, marinated veg is also a good option, with the flavours building the longer the dish sits. Clean jam jars are great for storing and shaking dressings and keep the dressing separate until you are ready to serve.
Vietnamese summer rolls stand up surprisingly well to picnic conditions – you can stuff them with veggies and rice noodles, but we think they're particularly tasty with a little Vegetarian Shredded Hoisin Duck (also vegan-friendly) for an added meaty flavour and protein hit.
Finish with a beautiful loaf of crusty bread and a couple of dips – hummus is a classic, but roasted aubergine and tahini dip (baba ganoush) is also incredibly moreish and healthy to boot!
So sit back, relax, eat and enjoy. Summer is coming and it's going to be a good one!