New Year canapés
December 30, 2017 11:00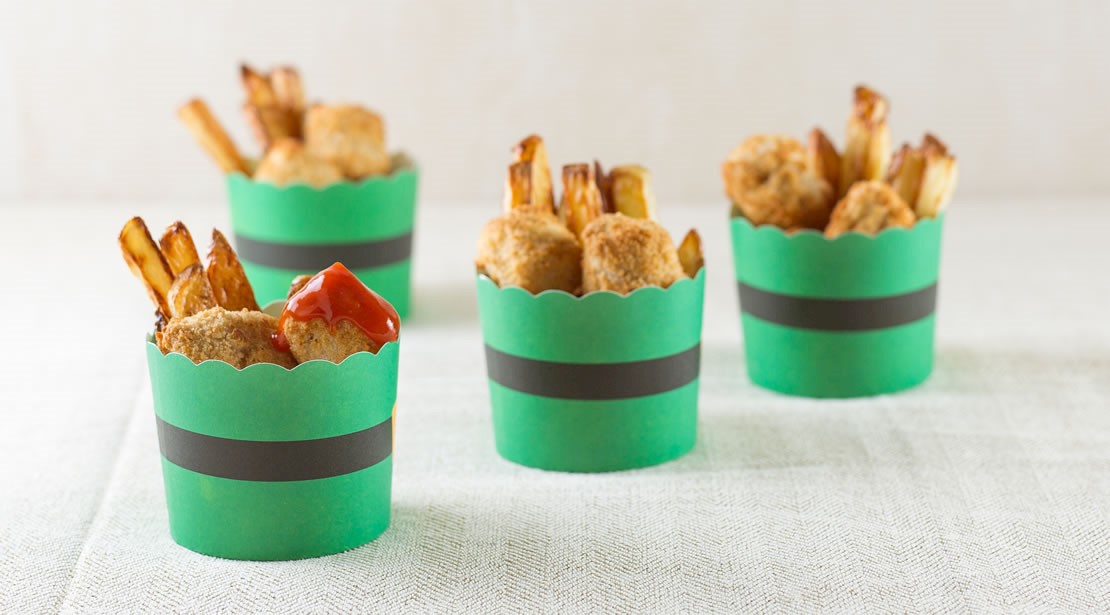 Keep everyone happy this New Year with these easy canapés. We've kept them super simple so you have plenty of time to enjoy the festivities!
Veggie scampi and chips
Have your guests floating on the ocean waves with these mini fish-and-chip cones, filled with our Vegetarian Scampi Bites and homemade oven chips. To make the chips, heat the oven to 200℃, cut the potatoes into chunky lengths, toss in oil and roast in a single layer until well-browned and very crispy. Add your scampi to the oven for the last 15 minutes.
Field of veggie sausage roll dreams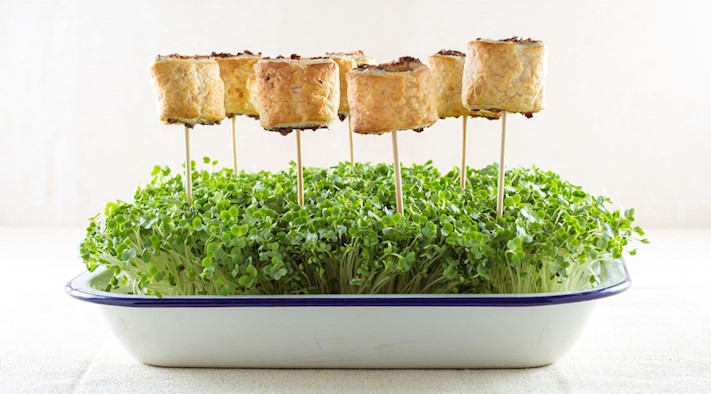 Wow your guests with these magical nibbles – our mini Vegetarian Pork & Apple Sausage Rolls 'growing' in a bed of fresh cress. Arrange 6-8 tubs of cress in a flat dish and cook the sausage rolls. Poke them onto the end of some lolly sticks or trimmed skewers and stand up in the cress.
Veggie cocktail sausages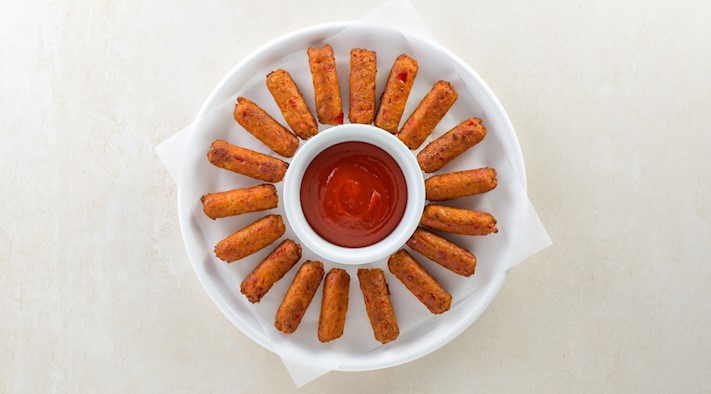 The ultimate easy snack! Our delectable Vegetarian Cocktail Sausages require no prep and are on the table in minutes. Serve with spicy ketchup or your favourite veggie dip.