National Vegetarian Week
May 14, 2017 07:00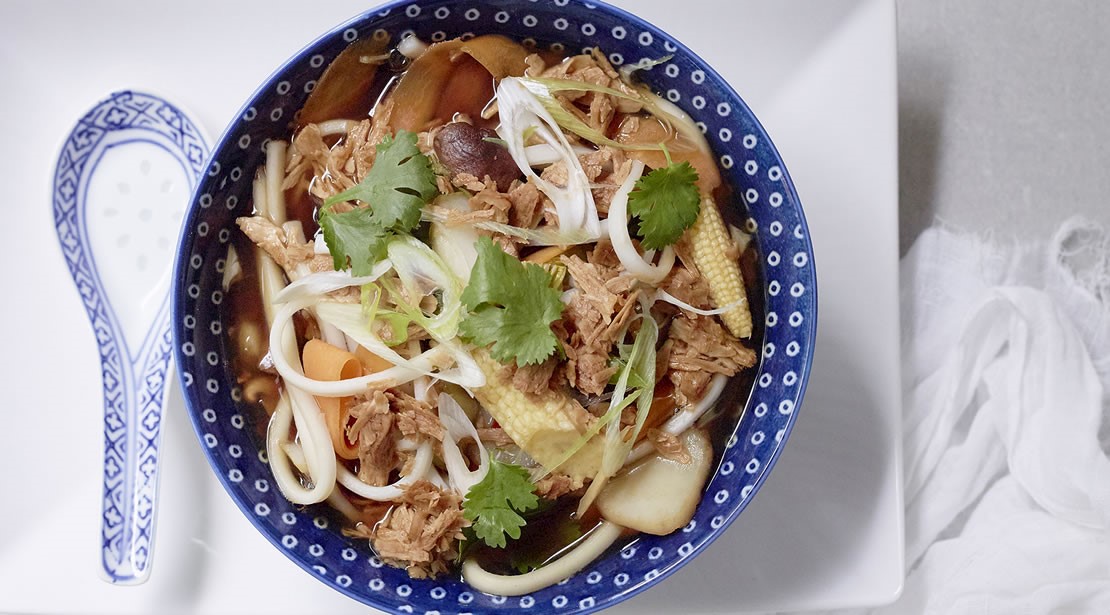 National Vegetarian Week is here and there's no better time to get mouth-watering recipe inspiration from chefs, bloggers and fellow vegetarian foodies.
Growth in meat-free dining has been huge. While the number of committed vegetarians has stayed relatively stable in the UK, many non-vegetarians are reporting they are reducing their meat consumption and yet more say they would like to in future.
There are so many reasons to think about becoming vegetarian – the treatment of animals, environmental concerns, a healthier diet. But this can feel like an overwhelming task, especially for those who haven't had much previous experience making vegetarian meals.
This week is all about trying things out – new products, dishes, recipe twists – to discover lots of tasty and exciting ways to enjoy veggie eating. And it certainly doesn't have to be difficult with so many tasty options.
For example, have you ever tried our Hot & Sour Vegetarian Duck Broth? Using our innovative Vegetarian Shredded Hoisin Duck, it's delicious served with noodles and is super quick and easy to make! 
So whether you're wondering if you really could go veggie or just want to try something new – Linda McCartney's has got you covered!