Meat-free Christmas
December 18, 2017 14:00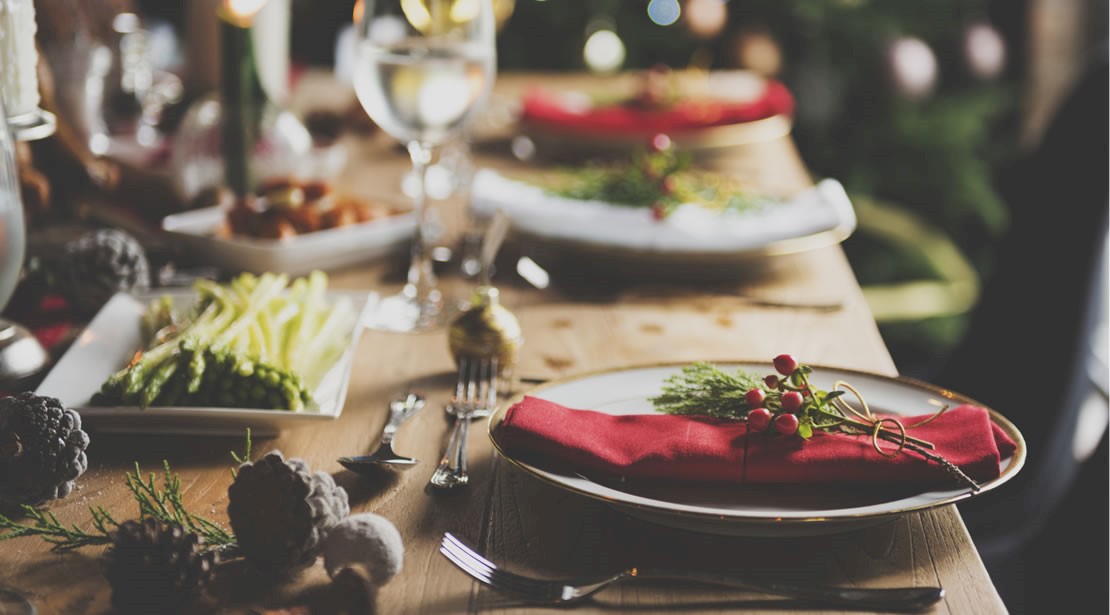 Sharing a sumptuous meal with loved ones is our favourite thing about Christmas Day. Try our top tips for making sure that everyone will be happy on the big day.
Planning
Making as much as you can ahead of time is a great way to minimise your time spent in the kitchen on the big day. Yorkshire puddings are well worth making yourself and are even better when the batter is made the night before.
Gravies and sauces can also be made in advance, as can stuffing. Braised red cabbage keeps well in the fridge and other veg like Brussels sprouts can be blanched and refreshed in ice water the day before and reheated on the day.
Pre-dinner nibbles
Give yourself some extra time to get the main meal just right (and keep the hungry hoards at bay) by serving some of our nibbles as a pre-dinner snack. Our Vegetarian Beef, Mushroom & Spinach Wellington Bites are perfect for this or try our Vegetarian Chorizo Cocktail Sausages with a cranberry sauce.  
Meat-free mains
Make a splendid vegetarian or vegan centrepiece with our easy Duck Wellington, just a matter of stirring a few ingredients together and wrapping in puff pastry.
Or our Vegetarian Beef Roast with Red Wine & Shallot Glaze (one of the newest additions to the Linda McCartney's family) is rich, succulent, impressive and requires no prep at all.
Things to watch out for
If you're catering for both vegetarians and meat-eaters, don't forget a veggie gravy!
Your veggie centrepiece will be so tasty that the meat-eaters will also be wanting a slice! Make sure you've got enough to share.