Linda's Veggie Table 2018
April 10, 2018 09:43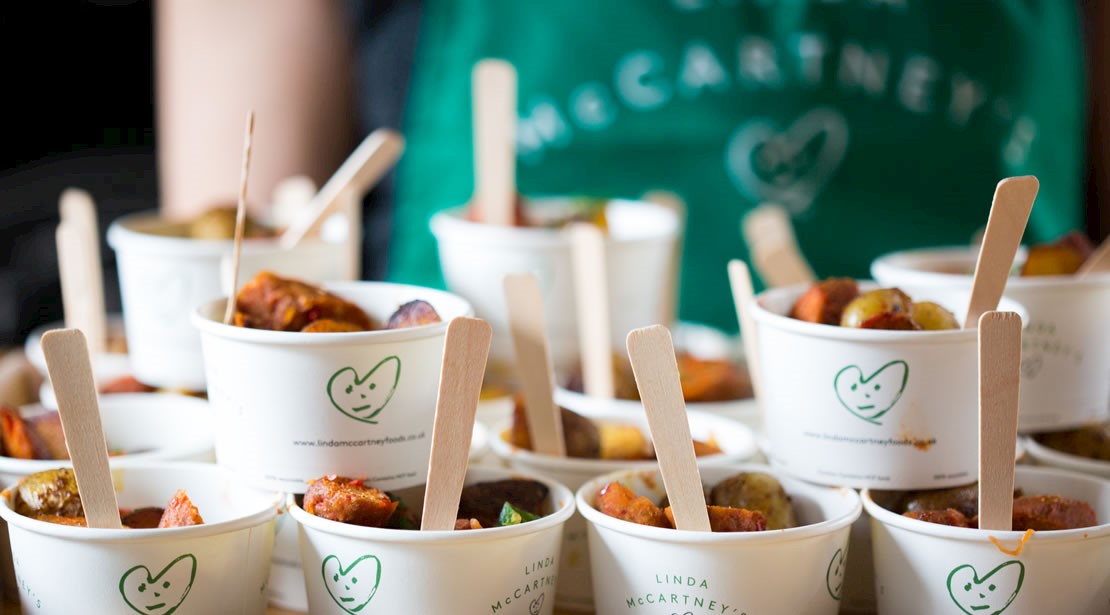 Linda McCartney's is once again celebrating National Vegetarian Week in style, with the return of the meat free eating extravaganza Linda's Veggie Table!
For our second year we'll be visiting Bristol on 12th and 13th May and London on 19th and 20th May. Join us for one of twelve vegetarian cookery demonstrations hosted by the multi-talented Jay McGuiness – The Wanted star, vegetarian and keen cook who is set to release his own cookery book later this year.
Head here to buy your tickets for Bristol https://www.eventbrite.co.uk/e/lindas-veggie-table-tickets-43616319586
Head here to buy your tickets for London https://www.eventbrite.co.uk/e/lindas-veggie-table-tickets-43608026782
Vegetarians, vegans and meat reducers alike will be invited to relax and mingle in Linda's Lounge while enjoying a selection of delicious mocktails and meat free canapes, before Jay and the Linda McCartney's in house chef take centre stage. Cooking up a variety of delicious recipes, the duo will be on hand to answer your meat free questions and showcase the versatility and flavours that can be enjoyed as part of a vegetarian, vegan or flexitarian diet.
Guests will also be in with a chance of winning a year's supply of Linda McCartney product by entering an at-event competition; giving the lucky winner the perfect opportunity to get creative in their kitchen at home.
So, whether you're looking to liven up your dinners, show your friends just how tasty your meat free lifestyle can be or hone your veggie cooking skills, you're sure to find some inspiration at Linda's Veggie Table.
All proceeds from the event, exclusive of booking fee, will be donated to The Trussell Trust (Reg Charity in England and Wales: 1110522).
We want your questions!
Is there anything you find tough about being veggie? Is there a meat dish you'd love to be able to make meat free? Or are you a meat eater looking to cut down, but don't know where to start? Each session is packed with cooking tips, recipes and tasters to help you get the most out of meat free eating. So, come armed with questions for our expert team!
Need to know
Paintworks Event Space, Bath Road, Bristol, BS4 3EH
12th May 2018
- Session one: 12-1pm
- Session two: 3-4pm
- Session three: 6-7pm
Paintworks Event Space, Bath Road, Bristol, BS4 3EH
13th May 2018
- Session one: 12-1pm
- Session two: 3-4pm
- Session three: 6-7pm
Oui Rooms, 89 Great Titchfield Street, London, W1W 6RN
19th May 2018
- Session one: 12-1pm
- Session two: 3-4pm
- Session three: 6-7pm
Oui Rooms, 89 Great Titchfield Street, London, W1W 6RN
20th May 2018
- Session one: 11am-12pm
- Session two: 2-3pm
- Session three: 5-6pm