Get creative with carrots
February 7, 2018 10:00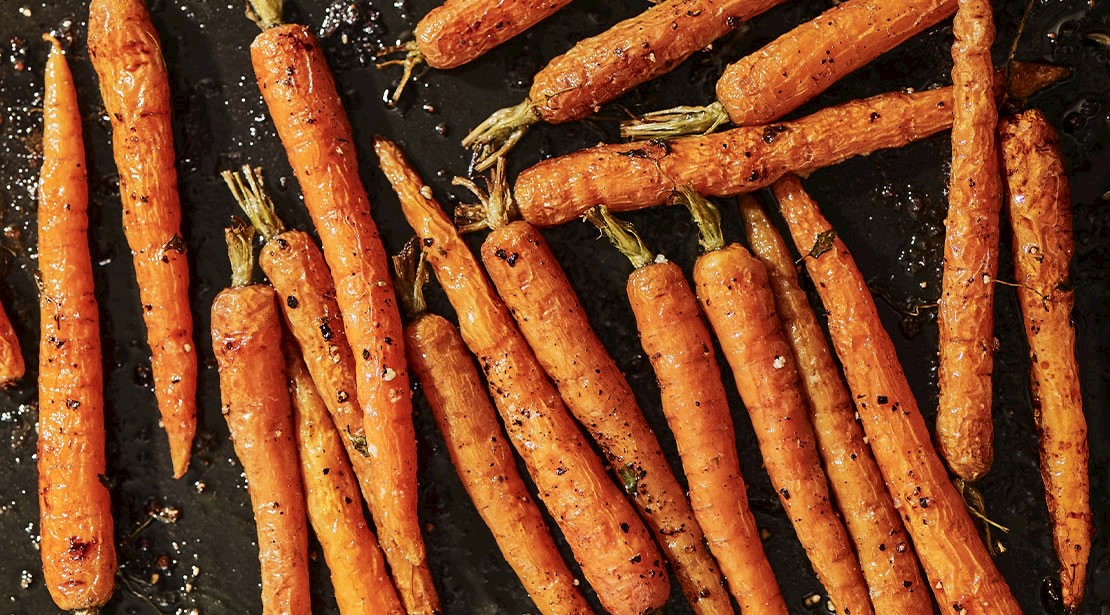 Carrots are colourful, healthy and in season for much of the year in the UK. Packed with vitamins, minerals and antioxidants, they are rich in beta-carotene (which the body can change into vitamin A).
Carrots are extremely versatile and can be cooked in a huge variety of ways – these are some of our favourites. Remember, you can get creative with the seasonings – add different herbs, spices or other flavourings to give your carrots some extra zing.
Glazed
Make a quick glaze to make your boiled carrots even tastier. Bring a large pan of salted water to the boil and add your peeled carrots (cut as you like). When they are just tender, drain the water and return the carrots to the empty pan. Add a knob of butter, a sprinkle of brown sugar and a squeeze of lemon juice. Cook, tossing frequently, until the sauce has come together and the carrots are evenly coated. Season to taste before serving.
Roasted
Roasting helps caramelise the sugars in carrots, adding extra toasty flavour and really bringing out their natural sweetness. Put a baking tray in the oven and preheat the oven to 200°C. Toss your peeled carrots (cut as you like) and a handful of peeled garlic cloves in a little oil, then add to the hot baking tray. Cook, shaking occasionally, until lightly browned and just tender, about 25 minutes. Sprinkle over some fresh thyme and season to taste before serving.
Dessert
Don't forget carrots are great for dessert! Stick with a classic carrot cake or bring those flavours to other sweet treats. Carrot cake pancakes and waffles are divine with a dollop of cream cheese – add finely grated carrot and a little cinnamon to your favourite recipe. Or jazz up your flapjacks with some carrot and fragrant orange zest.
What are your favourite carrot recipes? Don't forget to tell us on social media!