DIY foodie gifts
December 12, 2017 11:00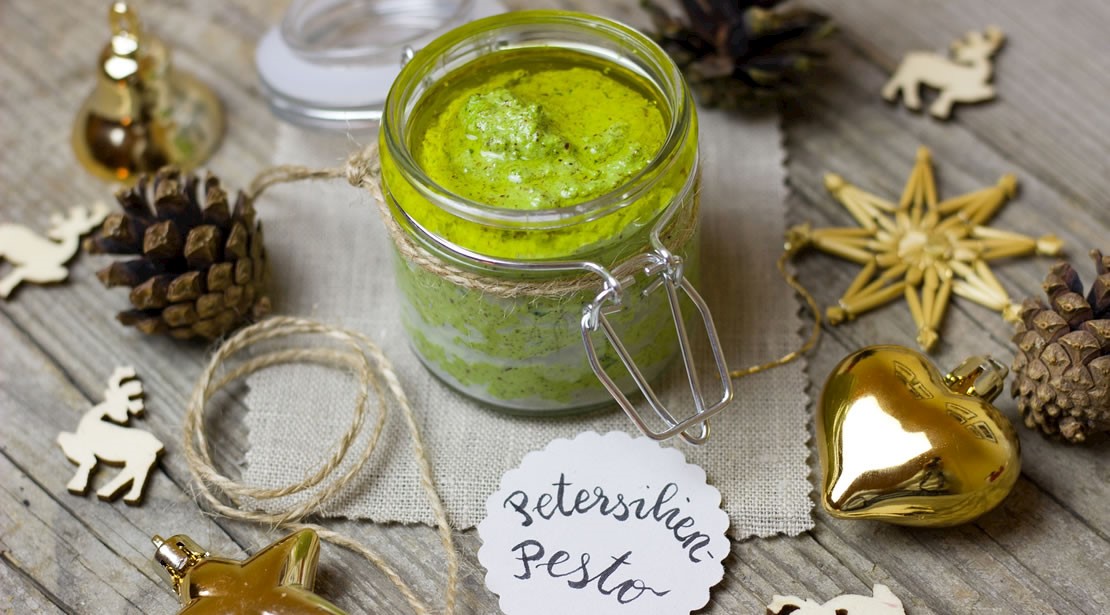 Giving handmade food gifts is a unique, creative and cost-effective way to show your love. Try one of our favourite simple present ideas and keep your family and friends happy and well-fed into the New Year.
Pesto
Not just for basil-lovers, pesto can be made from all kinds of herbs and seasonings. Fresh coriander has plenty of zing or try lightly cooked cavolo nero cabbage blended with plenty of garlic and olive oil. Sun-dried tomatoes also make a really lovely, healthy sauce.
If you're using fresh herbs, a squeeze of lemon juice helps keep homemade pesto bright green for longer. Make sure you sterilise the jars properly before filling with pesto and tell those receiving the gifts to keep them in the fridge.
Mix jars
Another great foodie gift is a layered mix jar. For this, you fill a big glass jar with all the measured ingredients needed for a favourite one-pot dish. Tie hand-written cooking instructions around the top on a decorative tag to show your loved one what to do with the mix.
Brownies, biscuits and muffins are good choices for a mix jar, but if you fancy something savoury, you could even layer dried pulses, vegetable stock powder and seasonings to make a much-loved soup.
Homemade sweets
Everybody loves a homemade biscuit, so why not make a batch of these to give as a gift? Most biscuits and cookies only use one bowl and don't need any special equipment, so are very easy to make.
You can also make all kinds of presents with melted chocolate. Chocolate bark is one easy choice – just melt chocolate, pour into a mould and top with nuts, dried fruit and candy decorations. You can also fill the hollow of some disposable spoons and give these as quick, natural hot chocolate.