A Meat Free Choice
July 28, 2016 15:44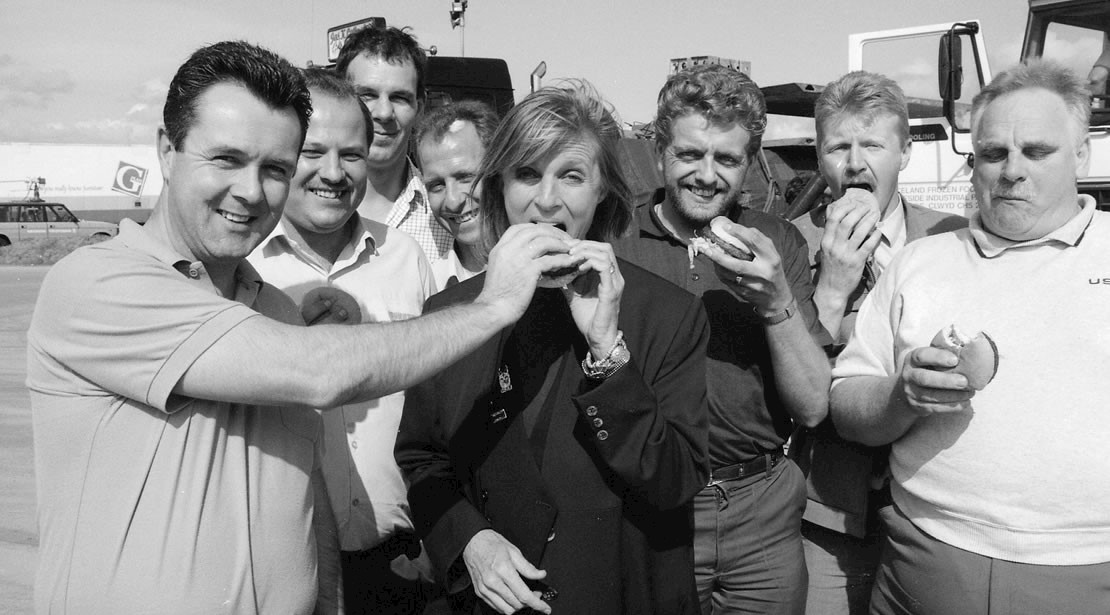 Vegetarian foods aren't just for vegetarians; we like to think of them simply as a meat free choice!
With this in mind, Linda took to the road to show that our burgers can be enjoyed by anyone and everyone… even a group of meat eating truck drivers!
Since then, our burgers have only increased in popularity, with our range expanding into Vegetarian Mozzarella 1/4lb Burgers and Vegetarian Mushroom & Spinach Burgers, and more recently our Vegetarian Pulled Pork 1/4lb Burgers. Pick up a box today and get creative with your buns!! Hopefully you'll enjoy them just as much as the truckers did!