Veggie brunch ideas from around the world
August 10, 2017 08:00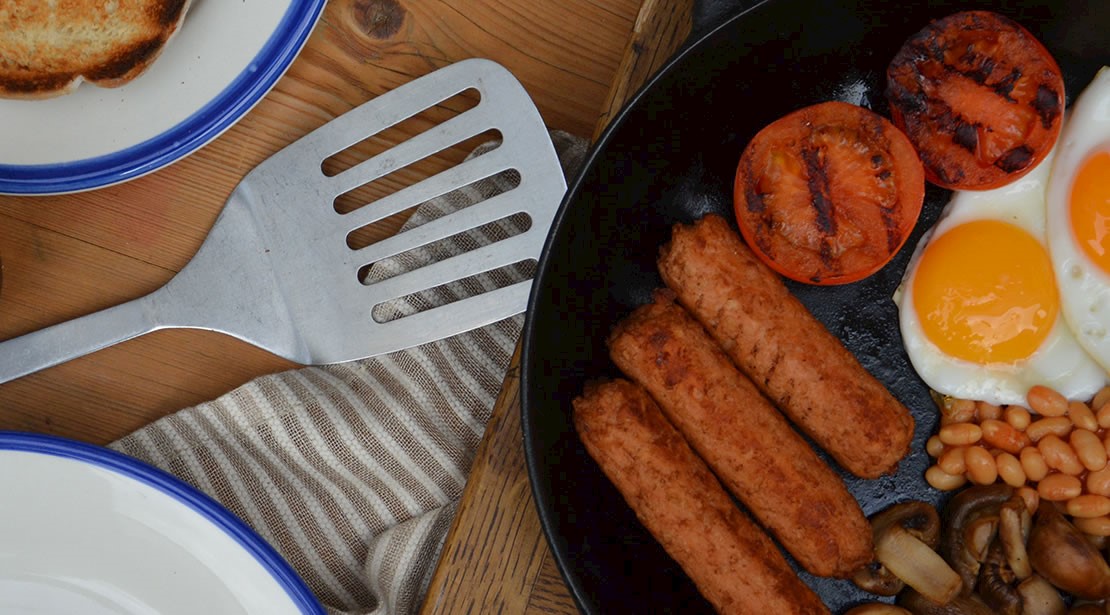 Liven up your weekend breakfast with these yummy meal ideas from around the world…
Full English breakfast
Our Vegetarian Sausages are great with eggs or scrambled tofu, hash browns, sautéed mushrooms, grilled cherry tomatoes – and baked beans of course!
Spanish brunch
Or try this beautiful brunch with a Spanish twist – Chorizo and Red Pepper Sausages, roasted veggies and fried eggs with a spicy tomato sauce. Swap the eggs for scrambled tofu for a vegan friendly version. Get the recipe.
Indian brunch
Make a spicy Indian omelette by adding some chilli, chopped onion and coriander to the beaten eggs. Serve with our Vegetarian Indian-Spiced Lentil & Chickpea Vegcakes and a warm naan bread or something similar.