Three ways to eat our Vegetarian Roast
December 9, 2016 09:00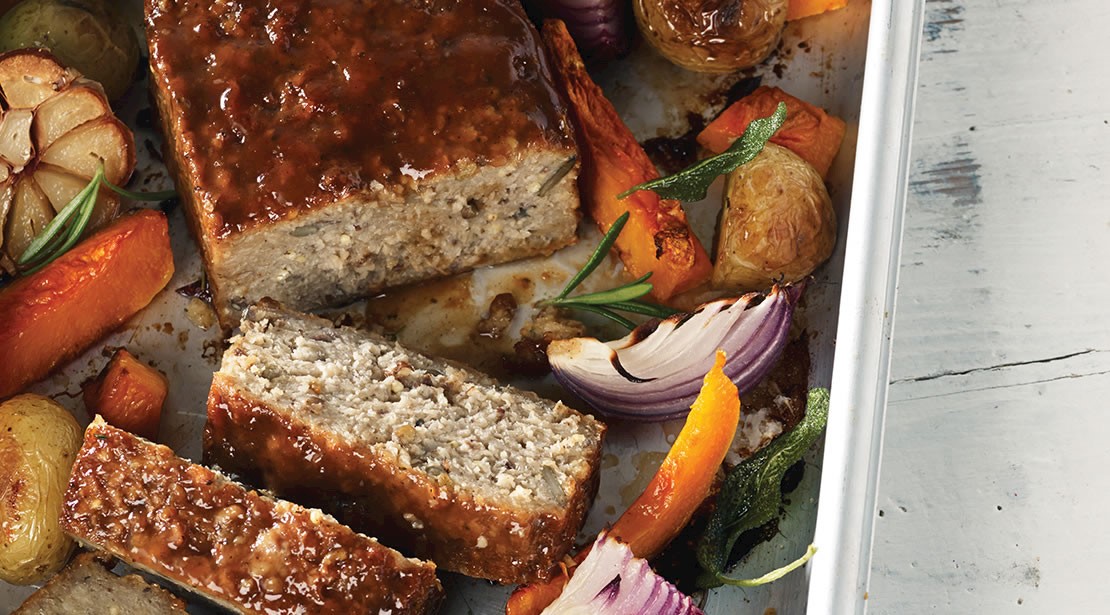 We are giving everyone the chance to feast this season with our new and delicious Vegetarian Roast. Turkey flavoured and made with lentils, sultana puree and pumpkin seeds, this meal is sure to satisfy both friends and family. If the big bird isn't for you this season, our Vegetarian Roast is the ideal dish for the celebratory meal.
For best results always cook from frozen and ensure food is piping hot and cooked through prior to serving. Leave to stand for five minutes before serving by drizzling any remaining glaze on the top of the roast.
Here are just three ways we suggest serving the Vegetarian Roast:
Roast Dinner
Finished with a spiced Bramley apple and pomegranate glaze, our Vegetarian Roast is perfect served with vegetables galore for the perfect Christmas centre piece. We're thinking roasted carrots with a generous portion of crispy, roast potatoes and a sprinkle of rosemary for added kick. Give this all a coating of rich onion gravy… now you're talking!
Leftover Vegetarian Roast Dinner Sandwich
It's a given that you'll have leftovers from the big annual meal that is Christmas dinner, why not turn these into a delicious Boxing Day lunch choice? Tuck into a sandwich fit for a king and packed with festive flavours.
Serves: 4 
Ingredients
- 4 tablespoons mayonnaise, or to taste
- 4 white fluffy rolls, split in half
- leftover Vegetarian Roast
- leftover veggies and stuffing
- leftover gravy
- 8 tablespoons cranberry sauce
Method
Preheat an oven to 180 C / Gas 4.
Spread mayonnaise on each half of the rolls. Layer Vegetarian Roast, veggies and stuffing, 2 tablespoons gravy, and 2 tablespoons cranberry sauce on each of the four halves. Top each sandwich with the remaining slices of bread.
Wrap each sandwich in foil and place in the oven for 15 minutes or until the sandwiches are heated through.
Serve and enjoy.
Canapés
Why not use our Vegetarian Roast as an ingredient - these small delicious bites are the perfect choice for your Christmas parties and onwards into the winter season. Partner with a glass of champagne to add a little class to the holidays!
Serves: 24
Ingredients
- Vegetarian Roast
- 8 small pieces of crunchy baguette
- 2 tablespoons hummus or aubergine dip
- Fresh dill leaves, to garnish
Method
Cut the baguette into bite size pieces and lightly toast on each side. Arrange on a large serving platter.
Spread each piece of bruschetta with a portion of the hummus or aubergine dip, then top with small pieces of the Vegetarian Roast.
Garnish with fresh dill leaves and serve.