Our favourite veggie cooking equipment
October 5, 2017 07:01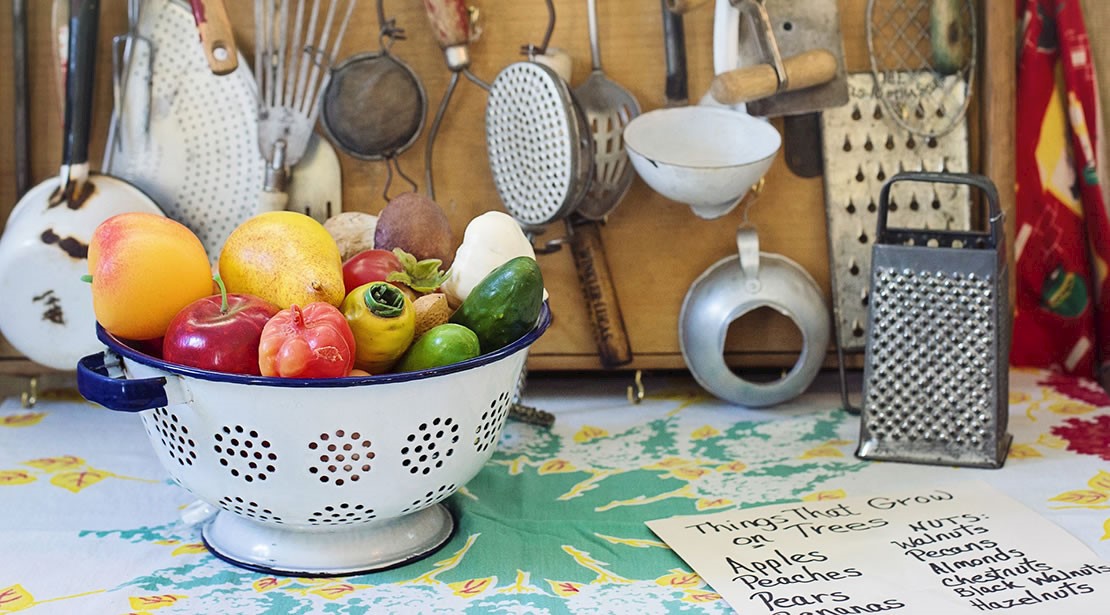 Make your vegetarian or vegan meals taste even better with our favourite veggie cooking equipment. Great for getting tasty food on the table even faster.
Mandoline
This tool is great for quick and easy slicing. Cut root vegetables super thin for gratins, shave all kinds of fresh produce into salads or shred cabbage for coleslaw in seconds. You can usually cut veggies thinner with a mandoline than by hand, which often looks and tastes better too – bonus! Be careful with your fingers though!
A big, heavy frying pan
Whether you're cooking for a family or not, a big, heavy frying pan will make your life easier. You can sauté large batches of veggies, cook your lovely Linda McCartney veggie sausages or even make a whole fry-up in one pan (if you get one that's oven-safe). A heavy pan holds heat better so you can get great colour on your vegetables or Linda foods. Our Vegetarian Sausages, Pulled Chicken and Shredded Hoisin Duck are all even better when cooked in a good pan. 
Spice grinder
A small spice grinder can really help you add extra flavour and texture to your food. Grinding your own spices and seasonings adds bags of extra flavour. Mix into salad dressings and marinades, sprinkle over veggies, even add a little to our Vegetarian Pulled Chicken to enhance the yummy flavours. Not just for spices, you can also use it to powder nuts, grains and seeds – essential if you want to make 'flax eggs' (a great vegan substitute for eggs).