Linda On Campus
October 15, 2017 08:00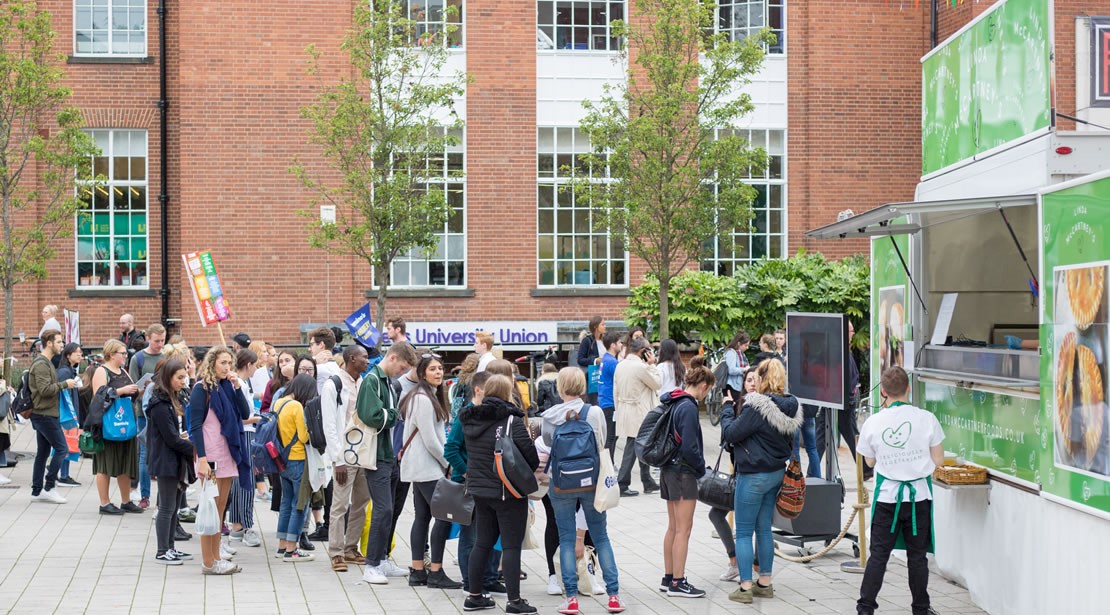 We've been touring the country, bringing our veggie sausages to the people! We've visited Leeds, Birmingham, Manchester, Liverpool, Bristol, Exeter, Norwich, Southampton, Durham and Lancaster universities on our travels and we've found lots of vegetarians and vegans.
Even students who weren't veggies (yet!) told us how much they enjoyed our hot dogs, surprised by how tasty our veggie sausages were.
We created three fab new recipes for this tour, showing our veggie sausages in a whole new light. Try our Veggie sausage tacos, piled with crumbled sausage, easy homemade guacamole and salsa and other delicious bits and pieces. Or our Veggie sausage Buddha bowl with sliced sausage, seasonal veg and tahini dressing. Or recover from the night before with our hearty Veggie sausage full English loaded with halloumi chunks, roasted veg and the usual trimmings. We also have vegan options available for all these recipes.
Our new dishes went down extremely well, with our recipe videos really helping people to see just how to make these yummy recipes. One happy student told us: "I'm definitely doing the tacos – it's so much easier to watch and do them, so you can see what they should look like!"
You might have missed our recipe booklets and free hot dogs this time, but we've still got you covered. Watch and cook along with our recipe videos and recreate these tasty meals at home. Your flatmates will love you.
Let us know how it all goes on social media!