IT'S VEGANUARY!
January 10, 2017 14:29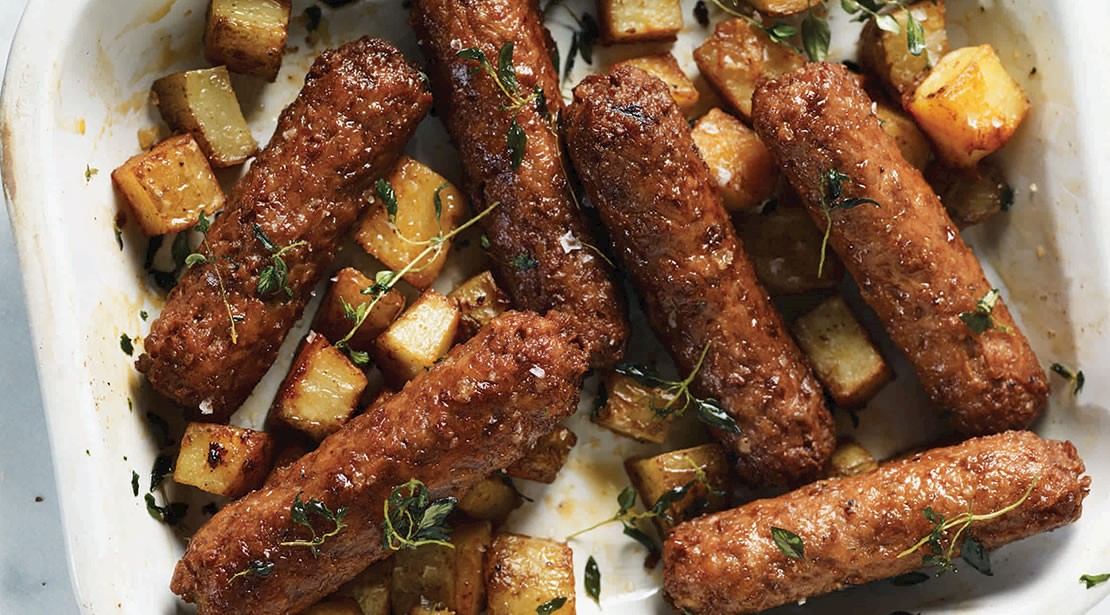 Now in its fourth year, Veganuary is all about helping to make the transition to veganism as easy and enjoyable as possible as well as highlighting the benefits of a vegan diet, which includes reduced cholesterol, lower blood pressure and a reduced risk of heart disease all while getting the minerals and proteins you need. Whether you are just testing the waters with a new diet or are in early stages of a New Year's resolution, the vegan community will be there to support you every step of the way.
To help you on your way on a journey to veganism, we've got a whole range of delicious foods for you to dig into. Our Vegetarian Pulled Chicken is the perfect substitute for newcomers to include a hearty bite to your dinner. Our iconic Vegetarian Sausages open up a world of recipes, we recommend trying with a portion of mashed potato, a side of green peas and a dollop of English mustard as a starting dish.
You can find all our vegan-friendly products here.
So what are you waiting for? For this month (and potentially onwards) get involved in the cause and enjoy a few wonderful vegan meals!