Happy Bad Poetry Day!
August 18, 2017 08:00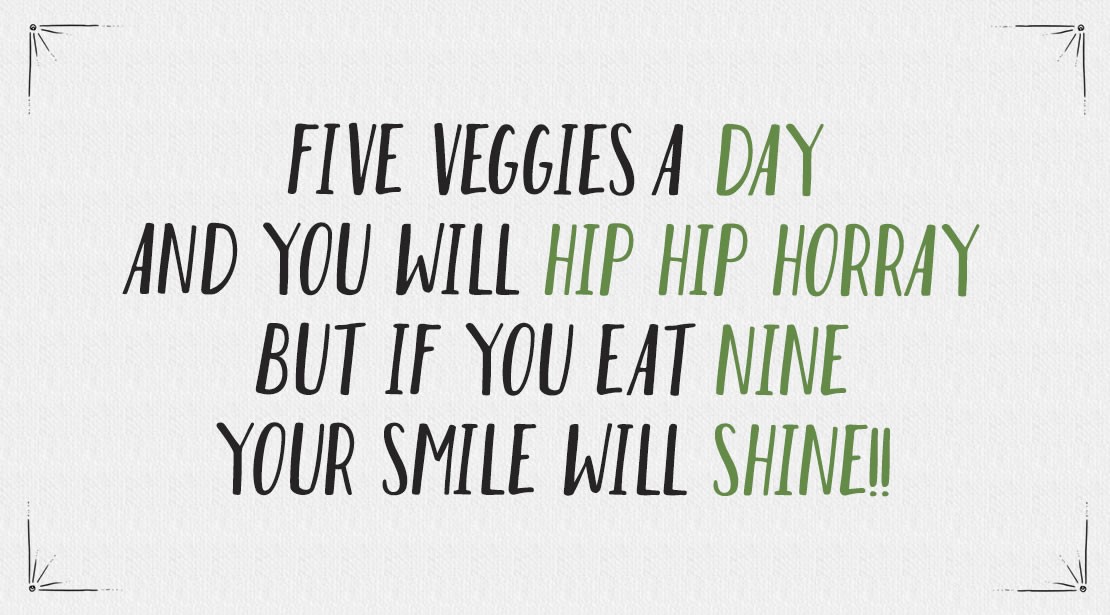 Happy Bad Poetry Day! We've got puns, limericks, even a haiku. For you.
5 veggies a day,
And you will hip hip hooray,
But if you eat 9,
Your smile will shine!
There once was a sandwich named Fred,
Who was made with some lovely soft bread,
Stuffed with veggie and cheese,
He was crafted to please,
And keep all the hungry folks fed.
Oranges, cucumbers, are super to eat or drink,
Like asparagus.