Get New Year's Party Snack Ready
December 14, 2016 09:00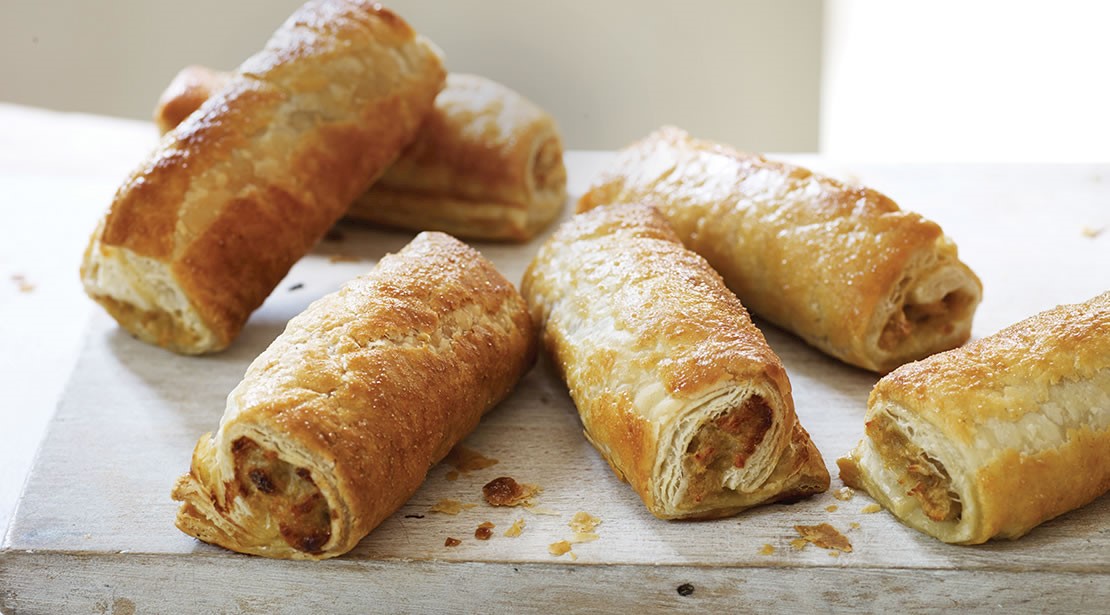 Everyone knows that going "out out" for New Year's Eve is never much fun. Expensive drinks, overpriced entry and the food…the less said the better! If you're planning your own New Year's Eve party, we've got the perfect menu for all your veggie and non-veggie friends to keep them full beyond the midnight hour.
Vegetarian Sausage Rolls – The ultimate party snack, why not spice them up with some delicious Salsa Beans? Empty a can of beans, tomatoes, salsa and some seasoning into a saucepan and cover with a lid. Simmer for 20 mins or until the sauce is thick and clings to the beans. It's that simple! To serve, scatter the sausage rolls with the salsa beans, or put in a bowl ready for dunking.
Vegetarian Cheese & Leek Plaits – These little pockets of heaven are ideal on a cold evening. Have you thought about serving with some delicious carrot and sweet potato mash? To create the perfect mash; take carrots, sweet potatoes and garlic and place them in a large pan of salted water, bring to the boil, then cook for 12 mins. Add cumin seeds, butter and seasoning, roughly mash, then serve immediately.
Vegetarian 1/4lb Burgers – Ideal party food! Everyone loves a burger, and the perfect accompaniment is some hot fries. Why not mix it up this New Year's Eve with carrot French fries. Heat your oven to 200C/Gas Mark 6. Cut carrots into 'fries', about 1cm thick, and mix with cornflour and a little black pepper. Toss with vegetable oil, spread in a single layer on a baking tray lined with parchment, and bake for 40-45 mins, turning halfway. Mix a little salt with tarragon and toss.
Whatever you get up, we wish you a Happy New Year from everyone at Linda McCartney Foods!